Welcome to Valentini Law Offices
Respectful, professional and honest treatment of our clients
. At Valentini Law Offices we believe that our clients deserve the most professional and respectful treatment. This is why all our current and prospective client phone calls and emails are always promptly returned.
Immigration law is highly complex
. Many people think that they can take care of their immigration problems themselves. They learn the hard way, finding their case denied, delayed by years or even finding themselves deported from the US.
Many of our clients
are people who initially filed immigration petitions on their own, but their cases were denied.
Exclusive practice of immigration law
. With us, from start to finish, your case is handled by an attorney dedicated to exclusive practice of immigration law. Valentini Law Offices exclusively and proudly practice what we excel in -- immigration law.
Testimonials

Working with Valentini Law Offices has been a great experience. The staff is professional, knowledgeable, and quick to respond to inquiries that I had regarding my case. Within a matter of six months I received my Green Card. I recommend Valentini Law Offices without hesitation because of their highly experienced staff and efficient service.

Working with Valentini Law Offices has been a delightful, refreshing and prolific experience. The staff promptly responded to inquiries that I had regarding my case. They are always available and reachable. Their professionalism and knowledge made the process successful, as well as fast and smoothly going. I strongly and with great pleasure recommend Valentini Law …

I.P., Gallery Owner, New York, NY -

Ms Valentini and her staff have been very helpful and responsive. Any time I have a question in regards to my application status, they were quick to response with detailed information. Their professionalism and knowledge made the process smooth and fast. I would recommend the Valentini Law Offices without any hesitation for a great service …

Amy, Cliffside Park, NJ -

Your record is PERFECT! My fiancee and her son went for their (K-1 and K-2) interview on Wednesday and they were approved. My fiancee said it went perfect. She went in at 7:30 AM and was finished at 9:30 AM. Thank you … for all your expert help and advice. I will be calling you …

My wife received her Green Card in the mail. We thank you all for your great efforts. We really appreciate it. Your office was extremely professional and of great assistance throughout the entire process. Great job! Once again, thank you so much for everything.

Thank you for the GREAT NEWS!!! I cannot begin to explain how happy we are to hear this. We will be anxiously awaiting any further instructions. Once again, THANK YOU.

Chris, New York, NY (Upon hearing on his Brazialian fiancee's K-1 petition approval) -

Hi Anna, I have got my work authorization yesterday!!! So we are very happy. Thank you so much for everything you did for us! I am already looking for better job. Thank you so much and see you soon.

My husband and I were very impressed by the efficiency with which Valentini Law Offices handled our immigration case. Most communication was via e-mail and all of our concerns were promptly addressed either by Anna or by her paralegal, Susan. In addition to her efficiency, Anna provided us with excellent guidance at a time when …

Hi Anna, First of all, thank you very much for everything. I received my green card without any problems or any complications. It was a very smooth ride. Everything happened in the order just like you had told me in the first place. I appreciate the professionalism and knowledge of you and your staff. Thank …

E., New York, NY (EB-5 Investor's Green Card recipient) -

It was a good experience working with Valentini Law Offices. Anna Valentini, Esq. took care of all the necessary things and explained everything to me so I understood what was going on. She made it very easy for me so I felt comfortable and confident with everything. She even provided detailed information to me about …
Immigration News
Sorry, this entry is only available in Español, Русский and Polski.
Obama's immigration order

On November 20, 2014 President Obama announced a new executive order providing protection to illegal immigrants in the USA. This executive order could affect as ...

Read more

Green Cards for Same-Sex Couples Available After DOMA Repeal

Now that DOMA is repealed, same sex, gay couples in the US are eligible for the same immigration benefits that opposite sex couples have, including ...

Read more
Older news...
Follow Us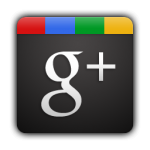 Tweet