Extraordinary Ability Visas and Green Cards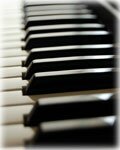 How Valentini Law Offices Can Benefit You: Having the honor to represent internationally-renowned entertainers and inventors, we have the know-how of taking our clients through the process stress-and-worryfree, securing their immigration benefits as efficiently as possible. We tackle tedious immigration work behind the scenes, allowing our clients to focus on their artistic endeavors.
O-1 Visa
O-1 visa is available to aliens of extraordinary ability in the sciences, arts, education, business or athletics which has been demonstrated by sustained national or international acclaim. O-1 visa holders are not required to maintain foreign residence abroad. They are allowed to have double intent, meaning they are permitted to apply for lawful permanent residency (green card) while in O-1 status.
Schedule a consultation with an Extraordinary Ability Lawyer in New York
Valentini Law Offices, PLLC
phone: (212) 213-8275
61 Broadway, Suite 2505, New York 10006
(by appointment only)
EB-1 Petitions for Aliens of Extraordinary Ability, Professors and Researchers (Priority Workers Petitions)
The EB-1 is an immigrant visa (green card) available for aliens of extraordinary ability in science, art, business, athletics, education, teaching and research who achieved national or international acclaim in their field. A qualified alien does not need a US employer to sponsor him for this type of green card, therefore, no labor certification is required. Additionally, an alien applying for EB-1 green card should prove that he intends to work in the field of his extraordinary ability and that he had an ability to make a significant contribution to benefit the US.
Tweet